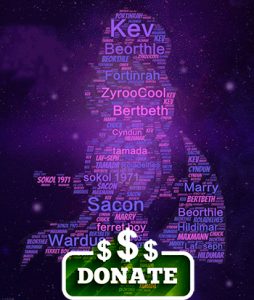 Hello Chief,
We are a small group of people who run this blog (brutalageguide.com).
We Play, We Learn and then We Share.
For these three things, we require your help to keep going. We need funds to improve this blog and to recover maintenance cost that includes server and development cost. The revenue that we generate from ads is not enough as we have a small community for brutal age.
We want to add some new thing to our website that includes following,
Rune Calculator
Partner Battle simulator
Talent page simulator
More Precise Event schedule
Also, more partner testing, more precise in-game tips and tricks, partner lineup testing and some more cool stuff, which will improve your gaming strategy. and for all this, we need your help.
Donate Generously and Thank you very much for your Help 🙂
You can Send Google Play Gift Card too 🙂
Purchase Gift Card online from Here – https://play.google.com/about/giftcards/
Email the Code us At – yadav.amit4777@@gmail.com